His username basically describe what he does. He's In_4_Win. (Secondary Account is In-4-Win)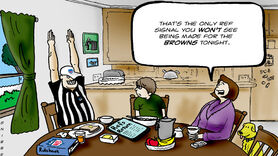 Born In Cleveland, Ohio, on (Date will remain censor. No one shall know my birthday!), he was born in a middle class family and is a fan of the Cleveland Browns, Indians, Cavaliers and Lake Erie Monsters. He is also a fan of Kent State Basketball and Football, Ohio State Basketball, and the Slovenian National Soccer Team.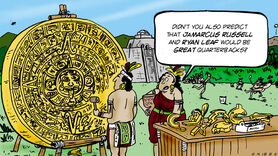 Captioning Stats and Info
Edit
Most Posts in One Day - 420 (431 if you include the after buzzer posts)
Poster of the Double Bubble (Double Bubble originally created by Dragonlord)
3rd in Caption Cup Standings for March 2013
Has Won 3 Caption Contests (First one was ironically Mocking the Browns Offense)
Banned 5 times (4 spamming, 1 for accidental drug reference)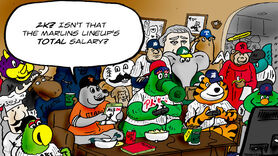 Winning Captions
Edit
1. "That's the only ref signal you won't see being made for the Browns Tonight." 1st Caption Win
2. "Didn't you also predict that JaMarcus Russell and Ryan Leaf would be great quarterbacks?" 2nd Caption Win
3. "2K? Isn't that the Marlins Lineup's total salary?" 3rd Caption Win
Ad blocker interference detected!
Wikia is a free-to-use site that makes money from advertising. We have a modified experience for viewers using ad blockers

Wikia is not accessible if you've made further modifications. Remove the custom ad blocker rule(s) and the page will load as expected.